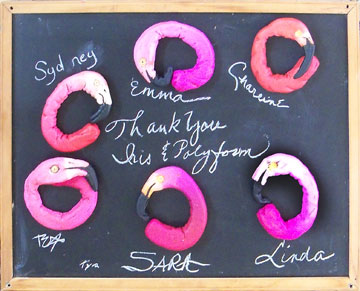 Look at these great flamingo bracelets made by my friends Sydney Carter, Emma Simpson, Charline Ahlgreen, Tyra Ahlgreen, Sara Pietruk and Linda Eastman. We had so much fun they all wanted to do it again the next day only this time it was Peacocks. I just love how each one turned out.
A giant thank you to Polyform and Iris Weiss for donating the clay for this workshop. Everyone was delighted and they used every bit making canes and Skinner blends for these funky, fun bracelets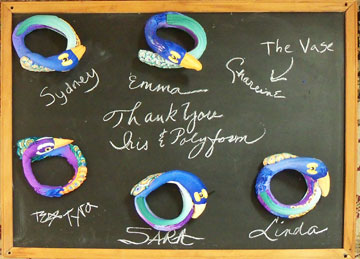 Charline decided to made something different with her peacock. So cool…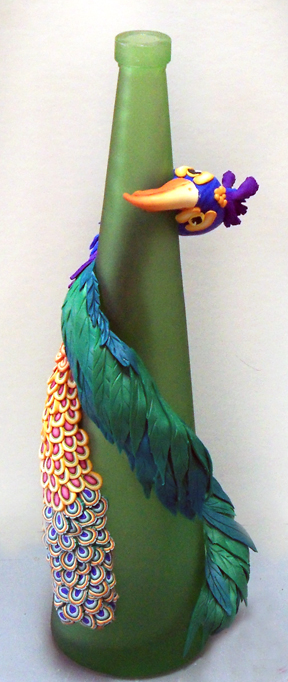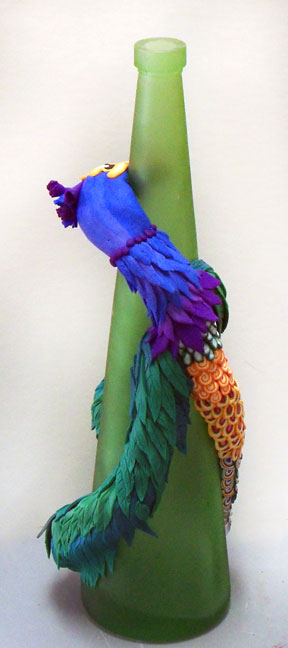 Thanks everyone and I'll see you again soon.