"We're all mad here."
― Lewis Carroll (The Cheshire Cat), Alice in Wonderland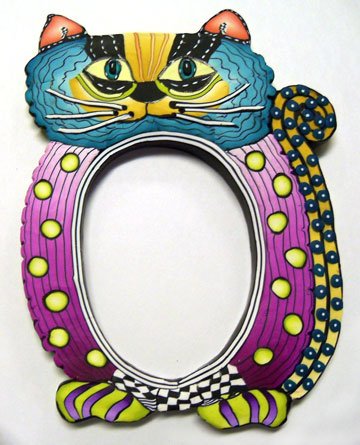 I feel like I followed the White Rabbit into a hole and don't know when I'll get out again. I began the long put off task of cleaning out my spare room. I won't go into details, it's just too scary. I didn't need halloween, I had my own frightening adventure in my house.
But I've taken a day to play with clay and get something out of my head and into a design. It's my contour cat bracelet. I think he is related to the other Alice's Cheshire Cat, don't you?
Here's the other side.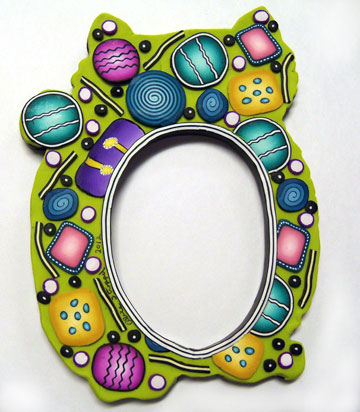 And here it is on my wrist. I can tell you from experience that I always get compliments and comments when I wear my boldest contour bracelets, mainly because they're so crazy.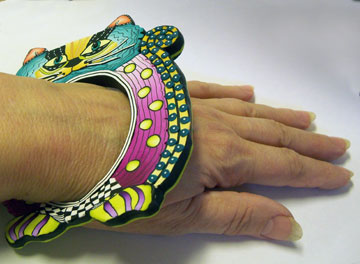 I have lots more work to do on "the room" but I can't stay away from clay for long. I agree with the Cheshire Cat, I am a bit crazy when it comes to clay. See you next time.