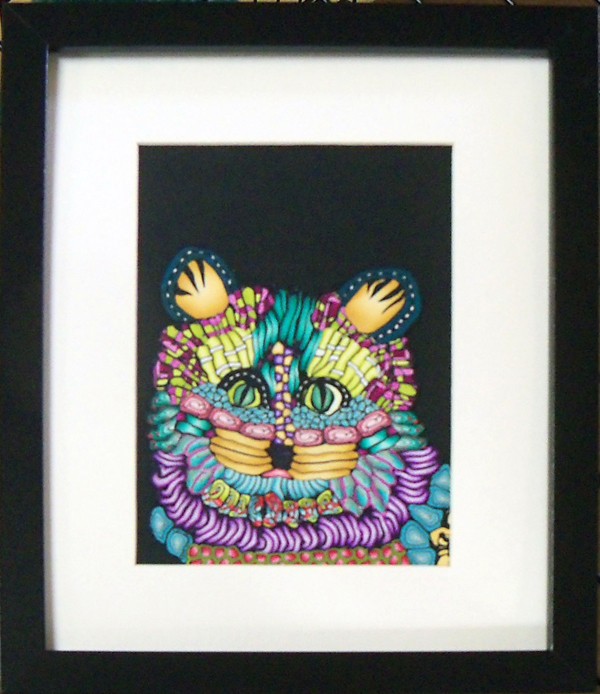 I've made so many fish with my cane mapping technique that I decided that it was time to do another cat. The first one I made into a bracelet. This one is in a frame and ready to be sent to the fun folks at the Orlando Area Polymer Clay Guild to be auctioned off at Orlando Clay Fandango.
I'm hoping that this picture is clear. I've been holding off posting anything much because I'm in the middle of cataract surgery, one eye down and one to go. It it truly a miracle I think. I was having so much trouble seeing and can't wait for the end results. But right now things are a bit blurry.
But as soon as my new lens at set, watch out. Who knows what I'll be able to see now. hehe.
Related articles across the web