This is a bracelet made from Zentangle canes I made several months ago. I don't know why I haven't made more in all this time, too busy making other things I guess. But a tutorial is on my list.  I've listed this one in my Etsy Shop.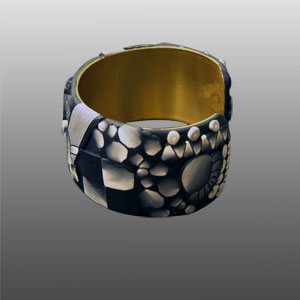 I've also listed black and white cuff  in the picture below in my Etsy shop. I don't care how many bracelets I make like this, they still continue to sell well.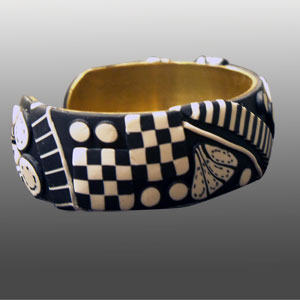 They're fun and bold and really stand out with a pair of black jeans and a crisp white shirt, my favorite look still.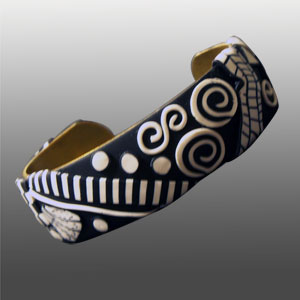 My Lady in Blue is in another Treasury…I'm so delighted everyone like her. Thanks again to Patricia Paquin from artistsloftpaquin1.