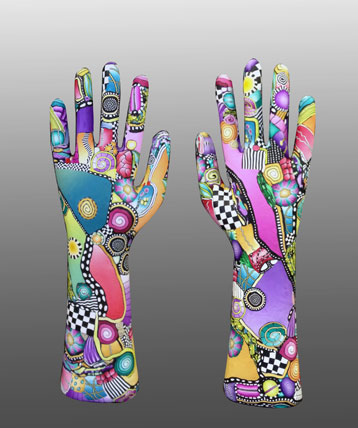 I bought two hand molds at a flea market several months ago with the intention of coming right home and covering them with clay. It certainly wasn't right away but believe it or not, I'm proud I actually got one of them covered before the year was out. Usually projects like this sit around staring at me forever.
This is one hand, I'm just showing you both sides at the same time. I still have some work to do on it before I begin on the second one. I have a bit of ……*choke, cough, choke* ………sanding to do and buffing it up. You see how much I wanted these, I do not like to sand or buff. but it will be worth it.
These are colorful, funky and a perfect sampler of many of my canes. I'll be happy to have it to remind me of them all.
These hand are molds for rubber gloves. The flea market vendor had about 20 of them and I wanted to buy them all. I know, I know, I'm having trouble finishing two so what would I do with 20? Anyway, I'm glad I bought the two. You can find plenty of these glove molds online should you be so inclined to cover one.
Even if you didn't cover them, they would make great display pieces just like they are. Hang your necklaces or bracelets from the fingers.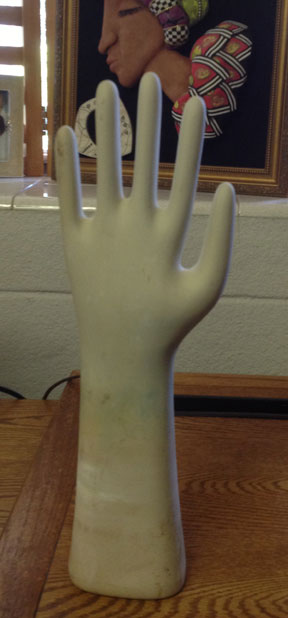 now…..what should I do with the second one. Black and white? more color? hmmmmmm.