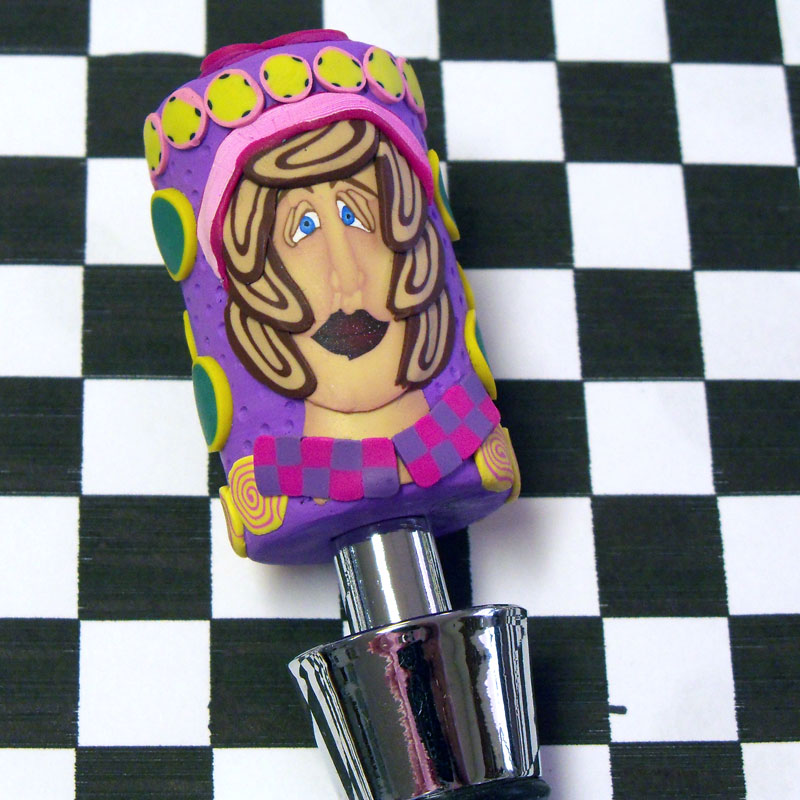 I've added some Girlfriend Wine stoppers to my Etsy Shop. I've made so many of these and they still make people laugh.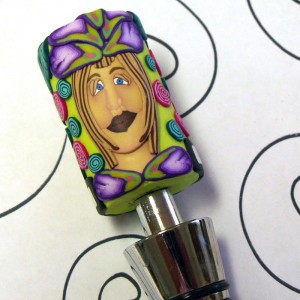 They're fun to do and if you want the perfect gift for that girlfriend of yours who is always there for you, and that is the first person you call for the "leave the husbands, boyfriends, or significant other at home" night out. Then this is the gift for you! All my girlfriends have one. So stop in my shop to see what else is new.
Or make one yourself, I buy my bottle stoppers at Boston Craftworks. You don't have to make a girlfriend stopper, I've made some funky flamingos that I've posted in my shop too. I really laugh at these guys.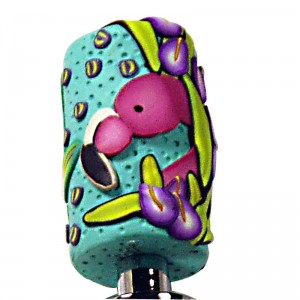 The flamingo is several canes that I put together directly on the piece. It takes more time, but I like the results.
Alice
P.S. If you own a blog and would like to win one of my bracelets, just click on the link below to participate in One World One Heart.
____________________________


If you're looking for my OWOH giveaway it's here