Hello again, thanks for coming back to visit.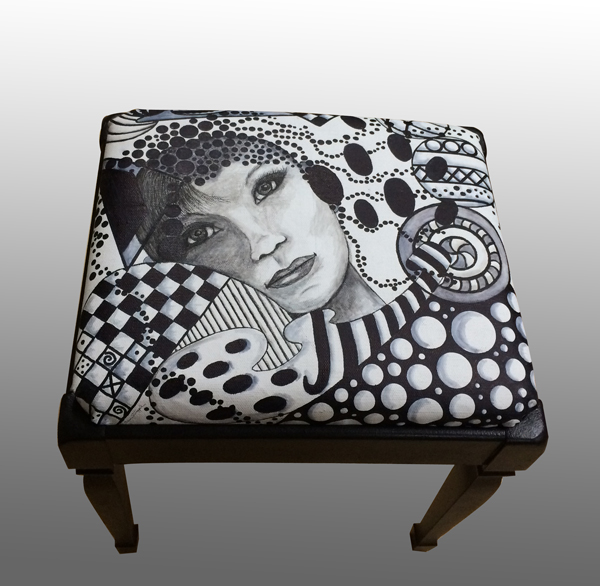 I drew this woman on canvas last June with the idea that I was going to frame her, she has been patiently wanting to become something. I found this perfect wooden stool at a garage sale this week-end, painted it black and now my girl has a home. I have several other pieces I've been working on and will be sharing soon.
She is going to be for sale and I'll be telling you more about that by the end of the week. I have some exciting news to share and can't wait for it to happen. See you a a day or two or three.