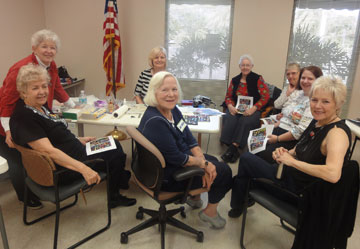 We had a really wonderful time at Beads F.O.B. last weekend, it was a two day canefest. We all made lots of cane components for a complex cane and to use on our bracelets and pendants.
Some of the classmates decided they might not want to wear one of the crazy new bracelets I showed in the last post and opted to make a cuff or a pendant instead.
The class was about the caning experince and the mission was acomplished. My only regret is that I didn't get pictures of each piece of work. It seems it always happens that way a the end of class, there is always just too much going on. But some great pieces were made and fun had by all I think.
A special thank you to Marty and Karen at Beads F.O.B. for everything. And to Edgar for taking the shot of us that you see up above. Only Sarah is missing from this shot.
Now on to preparing for my scuplting class next month. Now I'm really excited about this class, can't wait!