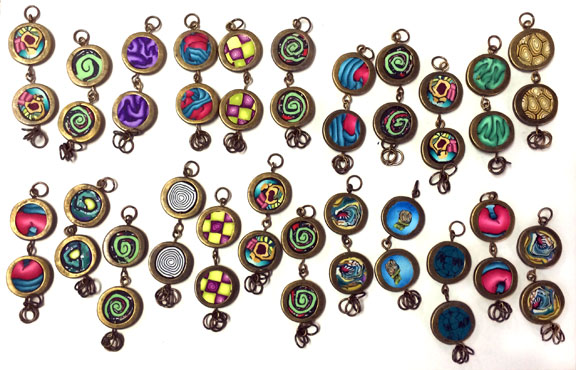 Some of these charms are made with my Stroppel 2 cane. Here's the how to! 
Just like the white rabbit, Oh dear, Oh dear, I'm late, I'm late. And like Alice, I don't quite know which door to open first.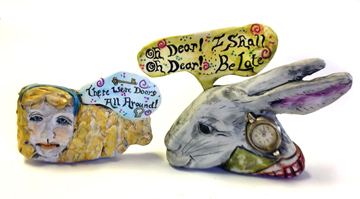 I'm going on retreat and just finished the charms for the charm exchange, finishing up the brown bag exchange gift, figuring out what to donate for the auction and washing clothes. Whew!
The stressful part is trying to stay under the 50lb bag limit. Packing, weighing, taking important stuff out and then putting it back in again and leaving out some clothes. I figure I'll just wear the same thing over and over. Better that than leaving out important polymer clay stuff…..
I was very happy to see that my rabbit and I were featured on Polymer Clay Daily today. Cynthia is spot on today, I feel just like the other Alice running around in wonderland. But I actually feel like Alice more often than not, after all I am Alice. *Grin*
I hope today finds everyone having a Wonderland kind of day. Just stay off the roads if you are. hehe
Related articles across the web