I have a slide exchange coming up and I have been experimenting with different designs. They have to be black and white with one color. The exchange is with a very talented group of polymer clay artists and I want to make something new and different. Different for me anyway.
This was the first idea that I had and I made a bracelet to go with it. I saw a pendent like this except instead of my dot-dot-dot cane there were real diamonds draped around. I like this one and got several compliments when I wore it.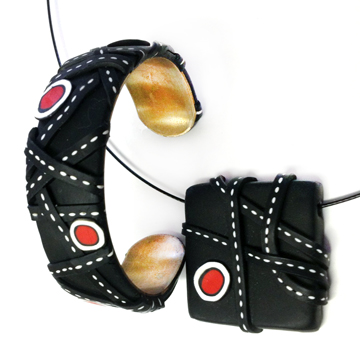 Next  I made these three, once again using my dot, dot, dot, cane in each one. I like the one in the middle the best.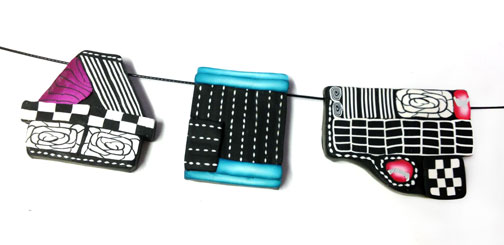 Yesterday I made these hoping they look a bit like ceramic bisque.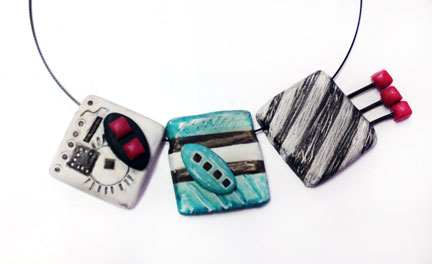 And then this "just a bit crazy" one that uses… what else but the dot, dot, dot, cane again.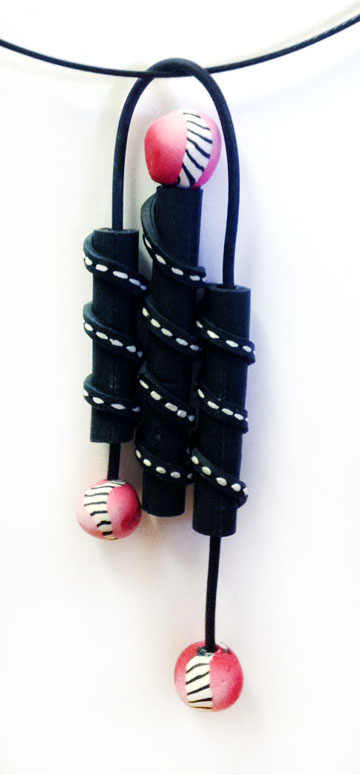 And the experiments continue.